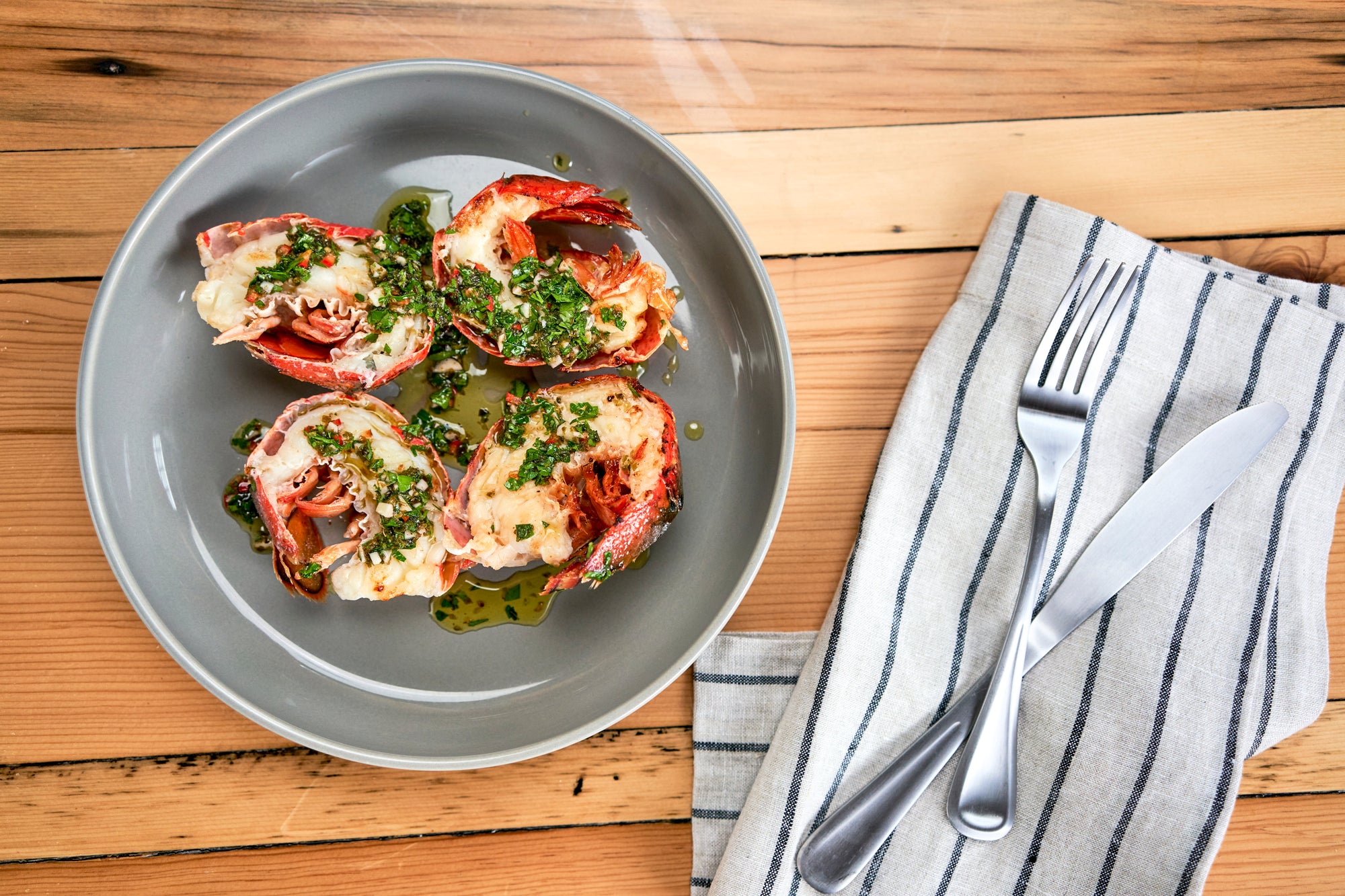 5 Lobster Tail Recipes for the Holidays
There's no shortage of ways to dress up lobster tails to fit into your holiday meal plan. Whether you are on the West Coast and are lucky enough to have Christmas grilling weather or hosting a formal dinner for all of Whoville, lobster tails can be easily transformed to fit your festivities. Plus! Luke's Lobster Online Market makes it even easier with nationwide shipping and scheduled deliveries! Ranging from simple to stuffed, here are a few of our favorite ways to prepare lobster tails!
1. Baked Stuffed Lobster Tails
This one is an ole reliable classic. We split our Baked Stuffed Lobster tails down the center of the tail shell before stuffing to the brim with breadcrumbs and baking in the oven with wine and butter. Simple and classic, a perfect crowd pleaser.
2. Broiled Lobster Tails with Scallop Stuffing
This one is the big brother to the previous preparation. It's similar in execution (cut down the shell side of the tail, lift lobster meat out, and stuff) but this one takes it up a notch and uses a delicious Scallop Cornbread Stuffing instead of just breadcrumbs. The more seafood the better, right?
3. Grilled Lobster Tails
Ask Luke himself and he will tell you that the best way to enjoy lobster tails is split, skewered, and slathered in butter on the grill. So if you are lucky enough to live in a warm climate or brave enough to pull out the grill in December, this is the way to enjoy our lobster tails this holiday season.
4. Lobster Tails with Kelp Chimichurri
It's red and green for Santa! These may not be your most traditional holiday flavors but we just can't resist this simple preparation that looks like it has its best Christmas sweater on. Our kelp chimichurri uses Atlantic Sea Farms frozen kelp cubes which you can find on our site or at a Whole Foods Market near you!
5. Broiled Lobster Tails
In its truest and simplest form, this recipe is for those true blue lobster lovers who just want to taste the sweet, succulent lobster meat and maybe dunk it directly into a bowl of butter. As always when broiling, keep your eye on the oven so you don't burn the tender lobster tails.