Miso Glazed Hake
Serves 4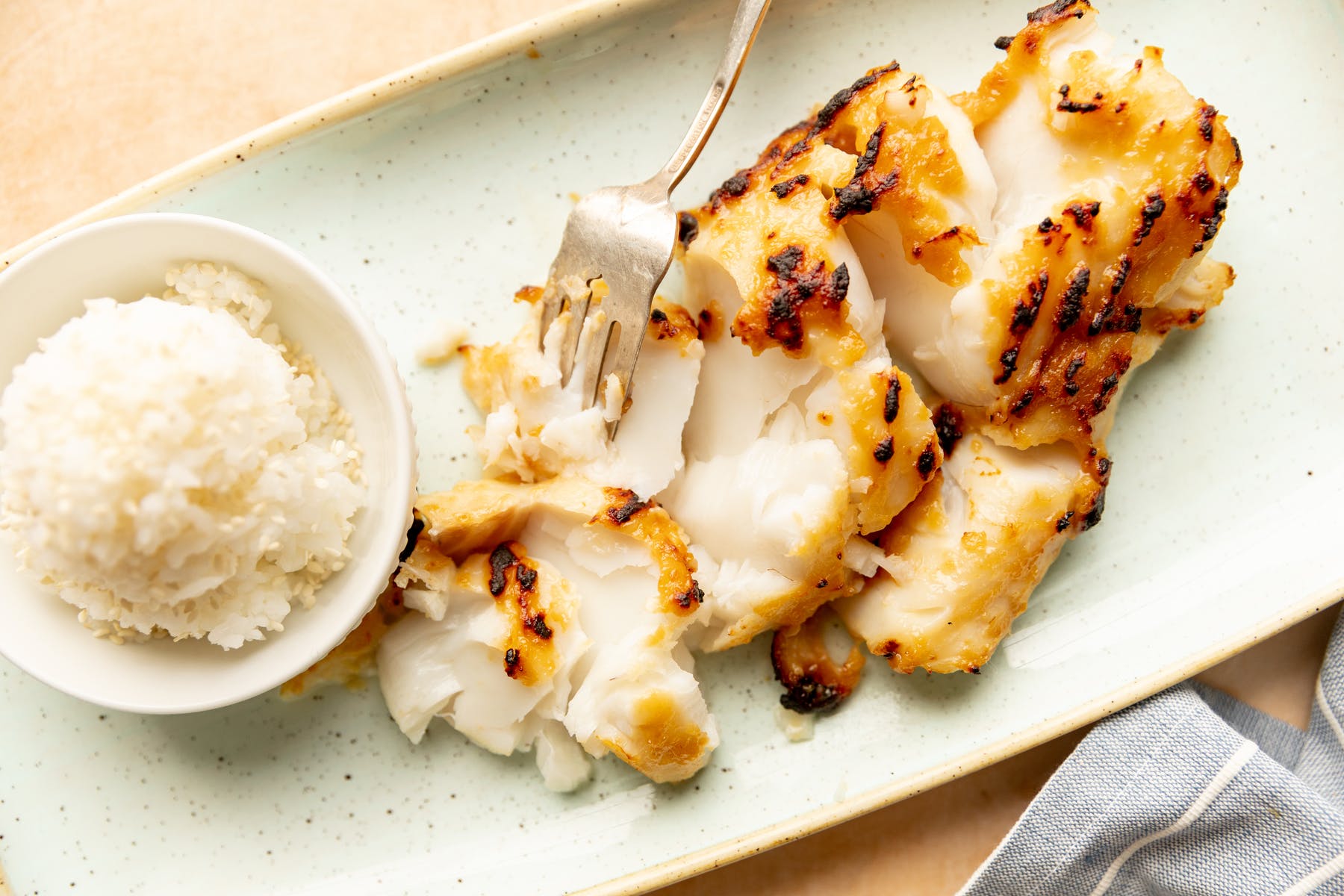 Ingredients
Ingredients:
2 Tbsp mirin
2 Tbsp rice wine vinegar
1/3 cup white miso
2 Tbsp sugar
Neutral-tasting oil
Directions
Thaw hake filet in the fridge about 16-24 hours before using.
To make the glaze, combine mirin, vinegar, miso, and sugar into a small saucepan over medium heat. Whisk constantly until sugar dissolves completely. Remove from heat and transfer glaze to a small bowl and let cool.
Adjust your oven rack to be about 6 inches from the broiling heat source. Set your oven to broil.
Coat a baking sheet lightly with neutral-tasting oil. Arrange fish filets on baking sheet and brush liberally with miso glaze. Broil until top of the fish browns and glaze starts to caramelize, about 3-4 minutes (watch it closely because this will depend on your oven's broiling setting).
Once the filet starts to brown, take it out, cover with foil, and lower the heat to the 400 degrees. Put the filets back in the oven for about 5-6 minutes to finish cooking.