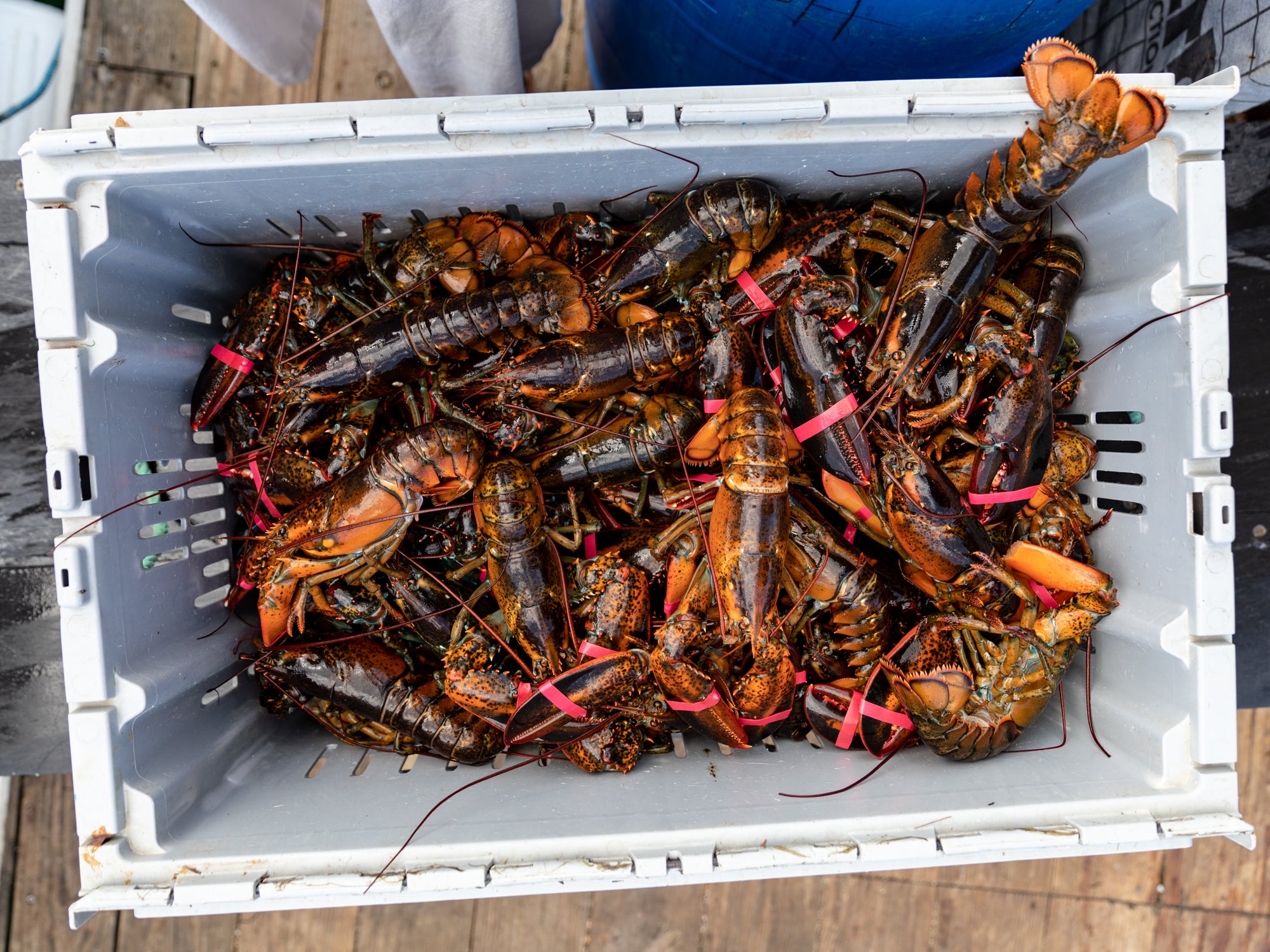 Mental Health Month & Fishermen
Monique Coombs is the Director of Community Programing at Maine Coast Fishermen's Association where she oversees MCFA's marine programs and fishing community engagement. She is also the wife of a lifelong fisherman and her son and daughter operate Next Generation Lobster Co. out of Orr's Island, Maine. Her connection to the fishing community runs deep so for Mental Health Awareness Month we asked her to shed light on the struggle some fishermen face and how we as a community can rally around them.
The Maine Coast Fishermen's Association (MCFA) is an industry-driven nonprofit that works directly with fishermen to restore the fisheries in the Gulf of Maine and sustain Maine's fishing communities for future generations. MCFA's Fishermen Wellness program advocates for more resources to support the physical health, mental health, and well-being of commercial fishermen, and partners with organizations to create opportunities for fishermen to find help and information.
Efforts such as MCFA's Fishermen Wellness program are incredibly important to the fishing community because while there are numerous programs and funding available to support the mental health of farmers, these same initiatives have not been developed for fishermen. Even the data available about fishermen and health is severely lacking. While the CDC acknowledges how dangerous the occupation of fishing is, there is no data revealing the occurrence of mental health amongst fishermen.
A project that the Fishermen Wellness program supports is the Fishing Forward podcast, a podcast inspired by fishermen, for fishermen, with a focus on health, safety, and staying shipshape in the commercial fishing industry. Fishing Forward is funded by The Northeast Center for Occupational Health and Safety and produced by the team at Coastal Routes Radio at the University of Guelph. MCFA is a proud partner on this podcast that is informative to fishermen specifically and to people who are interested in fishing and wellness generally. Episodes include topics such as nutrition, hydration, sleep, and relationships.
MCFA also has a section of our blog dedicated to Fishermen Wellness including some posts in partnership with NAMI Maine. Topics include grief, coping, and self-care. And, in order to provide a holistic approach to health, we are also working with partners to share monthly stretches and yoga exercises on a project called FishAbility.
It's also important to note that, whether or not you're a fisherman, seafood is good for your mental health! According to the Seafood Nutrition Partnership, people who regularly eat fish are 20% less likely than their peers to have depression. Thanks to businesses like Luke's Lobster, access to yummy, healthy, amazing seafood is just a couple of clicks away.