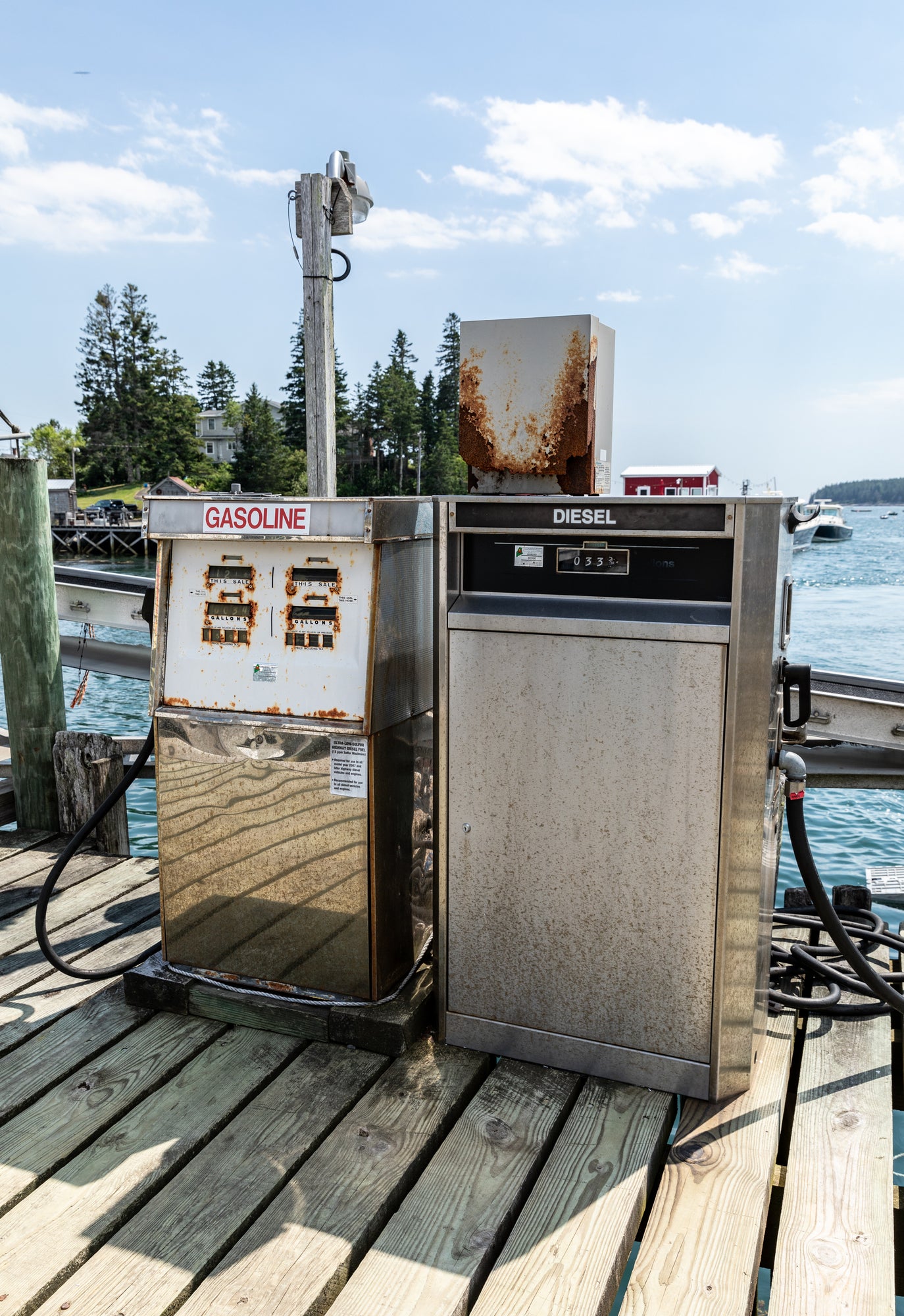 International Day of Climate Action
In case you missed it, yesterday, October 24, was the International Day of Climate Action. At the end of this week the massive UN Climate Change Conference of the Parties, aka COP26, begins in Glasgow. The whole world has its eyes on climate change, and so do we. We've identified climate change in the Gulf of Maine as the gravest threat to our fishery and our community, as well as the world at large. And we're committed to helping the lobster industry reduce its carbon footprint and doing our part to slow down climate change's destructive force.
Our first step is an in-depth carbon footprint assessment of our lobster and crab products, in partnership with our friends at the Island Institute and conducted by fellow B Corp Council Fire. This will detail how much greenhouse gas is generated by the entire process of bringing lobster to your plate, from fishing for pogies for bait, to steaming trap to trap hauling lobster, to trucking live lobster to our production facility, to steaming, picking, packing, and cold storage, to trucking to our shacks and retail partners, to toasting the bun the lobster sits in. We believe that effective climate action starts with accurate knowledge. Our assessment will then tell us where the greatest GHG emissions come from in our supply chain, and where we can have the greatest impact.
Impact-wise, we are working to both reduce our emissions within our own operations, and to support our fishermen and others in our supply chain as they seek to reduce theirs. A few things we've already accomplished internally this year:
As of May 1, we switched to sourcing 100% renewable electricity for all the properties we control around the country. In essence, this offsets all the GHG emissions that we create by using electric power.

Despite those offsets, it is still a good thing for us to reduce the power we use, and for that purpose we've joined a pilot program for Phase Change Material in our industrial freezer, which allows our freezer to shut off its mechanicals during times of peak strain on our local electric grid, and hold its subzero temperature for long stretches of time without using any power. This has drastically reduced the overall power usage of our Maine facility.

We're working with Efficiency Maine, who have conducted a scoping audit of our facility to give us a roadmap to further energy efficiency improvements that will continue to draw down our energy use.

Upstream at the wharves we work with, we are providing tools for fishermen to take action on their own emissions. We've linked wharves up with 20% biodiesel from Maine Standard Biofuels, who use recycled cooking oil from restaurants like ours to generate a fuel that works every bit as well as traditional diesel but drastically reduces emissions (and our fishermen tell us the fumes smell like french fries instead of gas!). Our partners at the Island Institute are building playbooks of resources to get on-site solar panels funded and built at wharves, and we are working to get Efficiency Maine auditors to any interested wharf to analyze how they can make upgrades that reduce their emissions and save them money in the process.
We are still at the start of a long journey towards carbon neutrality. Making change takes a lot of work in an industry where every fisherman runs their own business, and countless stakeholders need to be brought along throughout the process. But in a world where the food we eat plays a huge role in the climate our children will live with, we know we need to take every step we can, as soon as we can, on our way to becoming a carbon neutral industry.