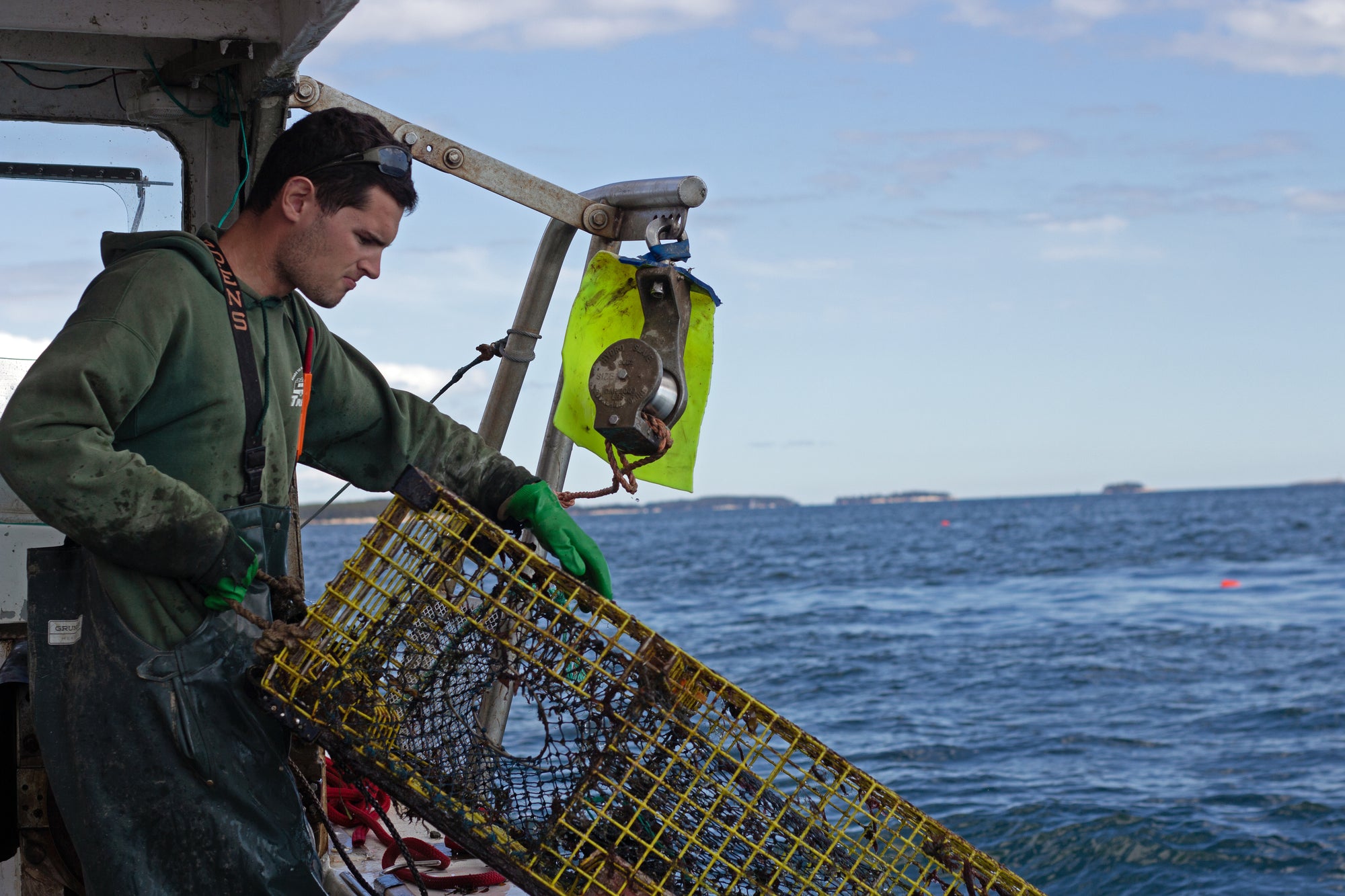 B Corp: The Categories
Now that you've got the basics, it's time for the deep dive into what B Corp values in each category look like in practice at Luke's.
Workers
Treating your workers right starts with paying them fairly, but it doesn't end there. We offer our teams best-in-class pay and benefits, including health care, dental insurance, and 401(K) plans. We offer flexible scheduling, so it's ok to work at Luke's even if working at Luke's is not your one-and-only job or activity. This allows people in school or pursuing other opportunities or obligations to make the job work for them. Beyond these benefits, we foster a culture of continuous growth by providing regular 360 degree reviews, which are opportunities not only to get transparent information about your performance and your career track, but to give your own feedback and have a meaningful impact on the company's policies and decisions. We offer continuing education and training opportunities to teammates at every level, re-training and certifying our teammates each year, and hosting a monthly Luke's Academy, teaching skills like time management and project management that are applicable beyond Luke's. All of this feeds into our policy favoring internal promotion, with a proven track record of success: two of our company's VP's started their careers on the lobster roll making line.
Community
The Luke's Lobster community spans the smallest island towns in coastal Maine to some of the world's biggest cities. It's critical to us that our work benefit them all, and that it connects rural suppliers and urban consumers in a single ecosystem that fosters mutual understanding and appreciation. So our work to communicate transparently with fishermen on reliable pricing and payment terms, to continue to find innovative ways to return more value to the shore, and to support them in their resiliency projects, is echoed in our transparency with our guests about where their food comes from, our sourcing standards, and how their purchase feeds the entire supply chain. This is where our givebacks to Maine Coast Fishermen's Association's Fishermen Feeding Mainers program show up in our B Corp assessment, as well as our contributions to Barrio Fridge in Harlem, Everybody Eats Philly, World Central Kitchen in DC, La Cocina in SF, and many more organizations across our footprint. And its where our new preferred purchasing policy for products from companies owned by folks from typically underrepresented groups will help us support great companies and foster equity in our industry. 
Environment
When we certified, our environmental impact was somewhat narrowly focused on the products we source and champion. Selling only sustainable seafood and promoting it around the world meant reducing reliance on overfished or poorly farmed seafood, or on meat from factory farms. Since then we've doubled down, both by selling a greater diversity of sustainable seafood in more channels (now in supermarkets and our online market!) and by extending the same standards to salad greens, beverages, and more. We've also looked outside our sourcing to focus on our carbon footprint. We've converted most of our operations to renewable electricity and will be at 100% renewable by the end of this year. We are constantly finding efficiencies to reduce our use of energy, fuel, and water. In the last three years we've channeled 100% of the crustacean shell that used to be trash into value-added fertilizer and other green products. And we are actively working with our partner wharves on their own efficiency and renewable projects, taking the example of the Cranberry Isles Fishermen's Coop that gets all its power from rooftop solar.
Customers
The vast majority of B Corp points available in the customer category are reserved for businesses that exist specifically to serve a customer that is typically underserved. Let's be honest: the lobster roll consumer does not fit that category. While we do a lot of work to fight food insecurity, all that work shows up in the community category, because it isn't our core business model. How do we get some points in this category? By going way above and beyond in the steps we take to ensure our customers get the safest, highest quality products. We are one of very few companies to pursue SQF Safety and Quality certification, which is an extremely intensive audit program of both our safety and quality practices and paperwork, and we typically score 99 points on our audits. We also provide guidance and assistance to our partner companies and copackers attain SQF certification as well. Our products at Whole Foods are MSC certified, which proves that our customers can have 100% confidence in where the food they buy from us came from, how it was harvested and handled, and that it meets the highest of human standards.
Governance
This may be the hardest one to understand, but it's just as important if not more than all the others. Governance means how decisions get made at your company. The biggest points in this category come from legally changing your business to enshrine the public good as one of its core purposes. Typical corporation law says that the only purpose of a company is to enrich its shareholders. Without altering your company's legal structure or documentation to say that social and environmental good is a purpose at least on par with profit, a company's managers could be sued by shareholders any time they make a decision that's good for the planet but results in lower short-term profits for shareholders. That's the system that pretty much all non-B-Corps live in, and it's destructive and short-sighted. We've changed the legal formation documents of our company to specifically state that our purpose includes "creating a material positive impact on society and the environment." Other elements of our good governance include having a mission statement grounded in environmental and social good, formal processes for engaging our stakeholders, having intense financial audits and corporate ethics policies, and training our team to put our mission first when making decisions.   
If that all sounds like a lot, that's because it is. And those are just a few examples of the many things we do in each category. Does it take more work to be a B Corp. Yeah, a hell of a lot more work. Is it worth it? Absolutely. We are building a business and a community for the future, not one that mortgages planet and people for short-term financial gains. In the long term, our experience and broader scientific research shows that businesses like ours perform better financially than those that are purely profit motivated. Our greater purpose means the world to our team, to our suppliers, to a growing number of our customers, and we can only assume if you've read this far, to you.