The Lift All Boats Project
Voted Best Lobster Roll in Portland, Maine!
Our Carbon Footprint Assessment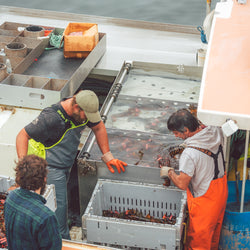 WE KNOW OUR FISHERMEN SO YOU CAN TOO
Luke's Lobster first opened its doors in NYC in 2009. We now bring traceable, sustainable seafood to guests across the country in our shacks, in grocery stores, and shipped nationwide to your doorstep. We work directly with fishermen to hand pick the best seafood, bring it straight to our own seafood company to steam and pick it perfectly, and then ship directly to our shacks and customers. Cutting out the middleman means better tasting seafood for you to enjoy and a fairer price for our fishermen.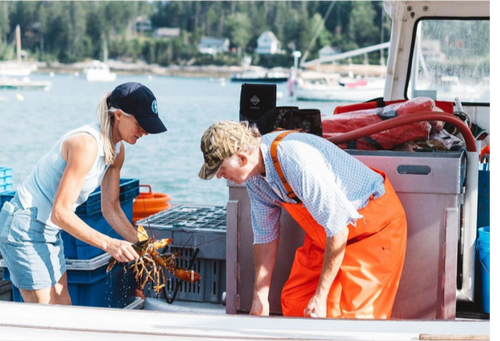 Bringing the ocean's best catch to you
In 2013, the Luke's team opened its own seafood purchasing and production business in Saco, Maine. This made Luke's truly vertically integrated, buying directly from fishermen we know and trust and handling their seafood throughout the journey from the dock to your plate.
In 2018, Luke's expanded into branded grocery, launching its flash-frozen lobster meat, tails, and seafood meals in grocery stores around the country, while also becoming a certified B Corp that same year. And in 2020, when restaurants were closing and markets for sustainable seafood vanishing, Luke's launched its online market, to bring a taste of Maine direct to doorsteps around the country.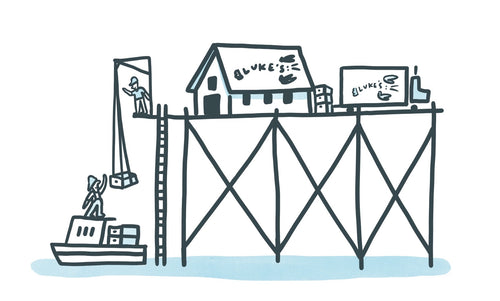 Come Visit Our Shacks!
Luke's Picks
Ship Luke's Seafood Nationwide
Lobster
Gifts
Gulf of Maine Specialities