How To Prepare
Get our step-by-step recipe for the perfect whole steamed lobster, here.
Read our live lobster Q&A here for everything you need to know about what to expect from your live lobster order, from delivery to the dinner table.
Learn more about our lobster sourcing, handling, storing and sustainability, here.
Sustainable Sourcing
All of our lobster is sourced off the coast of Maine and Canada using sustainable methods including:
minimum and maximum size restrictions for lobsters
v-notching female egg-bearing lobsters to ensure growth of the population
juvenile vents in lobster traps so small lobsters can come and go
limiting the number of lobster licenses given out and the number of traps per fishermen
Description
Select the quantity of your choice with 2, 4, 6, or 12 live lobsters in the dropdown menu.
INCLUDES FREE SHIPPING!
1.25 - 1.5 lb fresh, wild-caught live Maine lobsters delivered. A taste of Maine from the comfort of your home!
Our superior lobster is the result of direct relationships with lobstermen we know and trust, who fish by sustainable methods in the Gulf of Maine. Enjoy Maine lobster shipped to anywhere in the continental US!
Size Range:
Lobsters range from 1.25 - 1.5 lbs
Shipping
Includes FREE overnight shipping! Our live lobsters ship directly from Portland Pier with frozen gel packs to keep them cool. Frozen items cannot be shipped in the same box as live lobsters, as the lobsters can't be shipped with dry ice, so any additional seafood products you order will be shipped separately from Saco, Maine.
A NOTE ABOUT SHIPPING: Due to heightened delivery volume and unexpected weather delays, we recommend placing your order for delivery at least 2-3 days before your occasion to ensure an on-time arrival. Please note, frozen items will need to thaw upon arrival.
This product ships carbon neutral from Maine to all 50 states. We work with UPS to offset 100% of greenhouse gas emissions associated with our shipments by supporting environmental products that reduce carbon and methane in our atmosphere.
We ship overnight to ensure your seafood arrives 1 day after shipping. We offer FREE SHIPPING on all orders, and do not charge an extra fee for Saturday delivery. You will be asked to select your delivery date at checkout. Delivery is available Tuesday through Saturday in most areas. If selecting a Saturday, you will be asked to check your zip code at checkout to confirm availability. Tracking information will be emailed to you when your order ships.
Shipping Pricing:
FREE SHIPPING on ALL orders
See Shipping FAQ for more details.
Hungry Eaters Love Luke's
Was an awesome experience
From the moment I ordered which was a gift until delivery everything went 100% perfect. It was delivered on time, the lobsters were live and perky and from what I understand, they were delicious. Couldn't have been more pleased and will definitely order from them again when the need arises. Thank you Luke's.
Luke's Lobster's Lobsters The Best
I lived for the first 39 years of my life in Eastern Massachusetts and enjoyed steamed lobster frequently. It is my favorite meal. The two lobsters arrived in the A.M. alive and kickin' to my NC home. We cooked and ate them for supper. They both appeared to be the weight advertised. They both were delicious. It was a wonderful, enjoyable treat for me from Luke's Lobster.
How it works
Select Your Seafood
Select your favorite seafood or gift packs and add to your cart.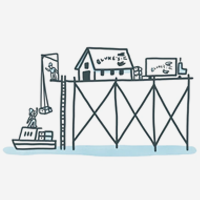 Pick Your Delivery Date
Choose a delivery date, from Tuesday to Saturday. Keep in mind that orders may arrive as late as 9PM.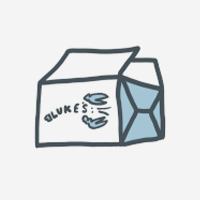 Quick 1-Day Shipping
Seafood arrives 1 day after the order is shipped. Live lobster ships free.
Prepare & Enjoy!
Unbox, prepare, and enjoy a taste of Maine. Frozen seafood will require 16-24 hours to thaw in your refrigerator before preparation.
FAQs
Did you say LIVE Lobster?
Seriously. Do you deliver LIVE lobster?
Seriously, we do. They'll arrive fresh from Portland Pier, safe and sound on your doorstep.
How should I store my live lobsters before I cook them?
Refrigerate live lobsters as soon as they arrive! You can put your package directly into your refrigerator, if space allows or transfer them to a lidded pot to store in your fridge. Either way, keep those lobsters cold and cook them within 24 hours! Not sure how to cook live lobster? Check out our instructional video for How to Steam a Lobster.
When will my order arrive?
You will choose your order's arrival date at checkout from a calendar of available delivery dates, up to 4 weeks in advance! The earliest arrival date is generally two days from when you place your order and delivery is generally available Tuesday through Saturday. Your order may arrive as late as 9PM on the date you select, so plan accordingly! For live lobsters, order for the date of your event or the day before.
We are not able to ship live lobsters to Hawaii due to local regulations, but all other products are available, but we ship to all other states (and DC)! We are not able to ship to Puerto Rico or internationally at this time.
What should I make with my seafood?
Holy mackerel, there are endless possibilities! Visit our recipe page for some ideas from us. Be sure to tag us in your posts @LukesLobster.
OUR PROMISE
At Luke's Lobster, we promise:
To bring you the freshest, best-tasting Maine seafood
To show transparency up and down the food chain
To use our brand to do good for our communities and the environment
We believe that running a business comes with responsibility—to our customers, to our team members, and to the communities in which we operate. We promise to always do our best by you and for you. After all, it's the Maine way.
Our Mission