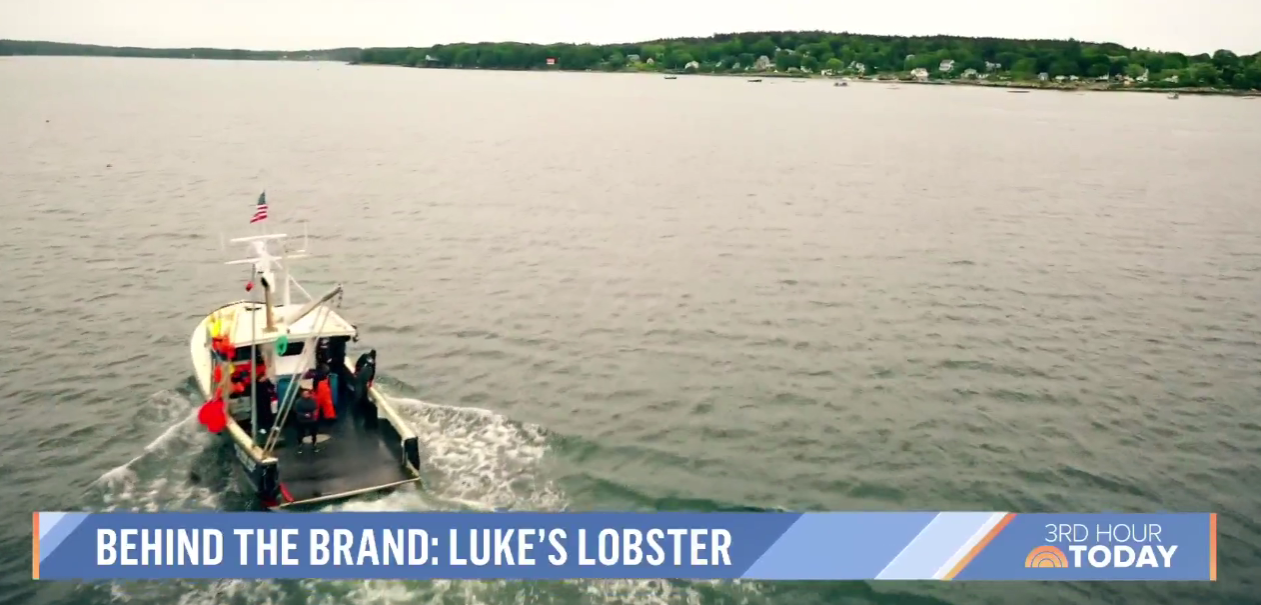 We're on The TODAY Show!
We have been keeping it under wraps for a few months now but we are finally so excited to share that we were on The Today Show! It aired Friday July 2nd and we have been buzzing ever since. We were truly honored to host NBC's Savannah Sellers this past June here in Portland, Maine where she spoke with our co founders Luke Holden and Ben Conniff about everything from Luke's lifelong experience in the lobster industry, to how COVID impacted our business, and much, much more. Savannah enjoyed her first ever lobster roll experience alongside Luke and Ben at our flagship location, Luke's Portland Pier. After lunch, Luke took Savannah and the team out on Casco Bay on F/V Wild Irish Rose with captain Steve Train where they pulled traps and learned about lobster fishing.

Times like these we can't help but pinch ourselves and feel very thankful for this big, beautiful crustacean that unites so many of us across state and country lines. Thanks Savannah and the whole Today Show team for coming to Maine and telling our story. Watch the full segment below.