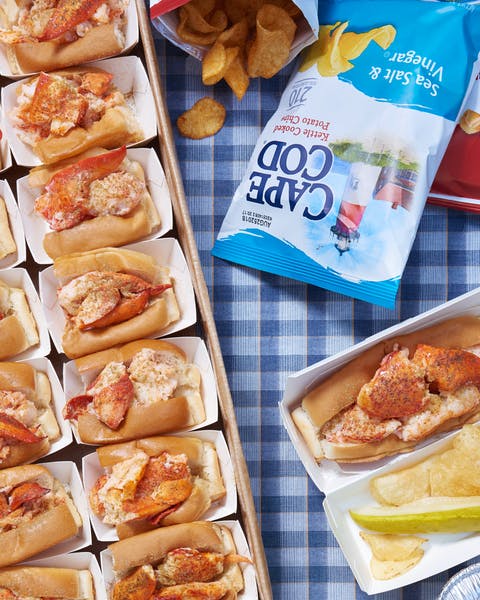 Lift Your Office Spirits: Cater Lobster Rolls For Lunch!
It's finally that time of year again. The sun is out after a six month hiatus, and it's warm enough to arrive to work sweating from your commute, just to freeze once you're inside because of the blasting AC unit. Summer is here and the only source of joy now during work hours is from people-watching out your window and vicariously living through those who are having Vitamin D- soaked fun. Then comes everyone's favorite subject: lunch. A collective sigh around the office is dropped around noon as people take out their packed lunch consisting of day old lettuce and turkey sandwiches. 
But let's imagine a different scenario. Lunchtime hits. Suddenly, your nose starts to twitch and you start wondering if you're imagining the smells coming from the office kitchen. Then you spot it. Your eyes land on a glistening tray of lobster rolls, the smell of warm, buttery toasted buns filled with fresh lobster is wafting through the air, and for the first time in forever, people are smiling again. 
That doesn't have to be a dream sequence, but can become a reality. We'll bring our famous lobster, crab, and shrimp rolls, mini roll platters, and salads to your office or event, and make those sad desk lunches yesterday's news. Do you have vegetarians in the office? We've got them covered too. Whatever option, catering from Luke's is sure to up that office morale (and maybe your Glassdoor rating too).